JAPAN TOUR February 2003
Added MARCH 31 - NEW PHOTOS FROM THE TOUR


(click to enlarge)

Daniel was graciously hosted in a seven day visit to Japan in the company of his father, and Jordy and Amy Tractenberg of Gammon Records.

The turnout at all three events was more than twice what was planned, resulting in a shortage of t-shirts and memorabilia. Everywhere fans were outspoken in their appreciate for Daniel.

MANY, MANY THANKS to those who hosted their stay, and the fans who showered Daniel with love and appreciation - (and quite a few gifts.)


(click to enlarge)
This shirt was lovingly hand-made for Daniel by Jun Kitamura. Jun had translated Daniel's songs into Japanese for Blues-Interaction disks (Karaoke) last year.


PHOTOS from the tour: CLICK HERE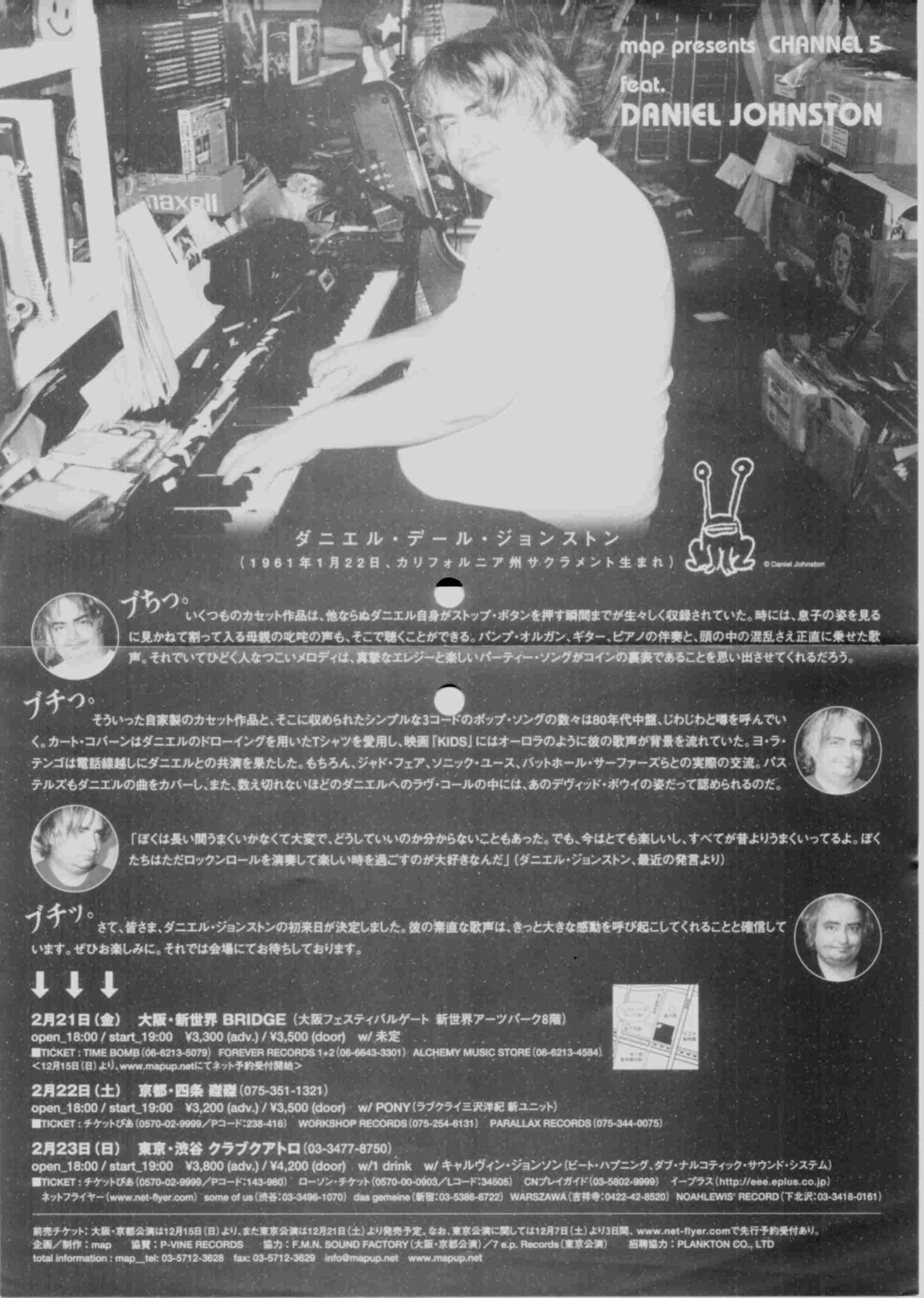 (click to enlarge)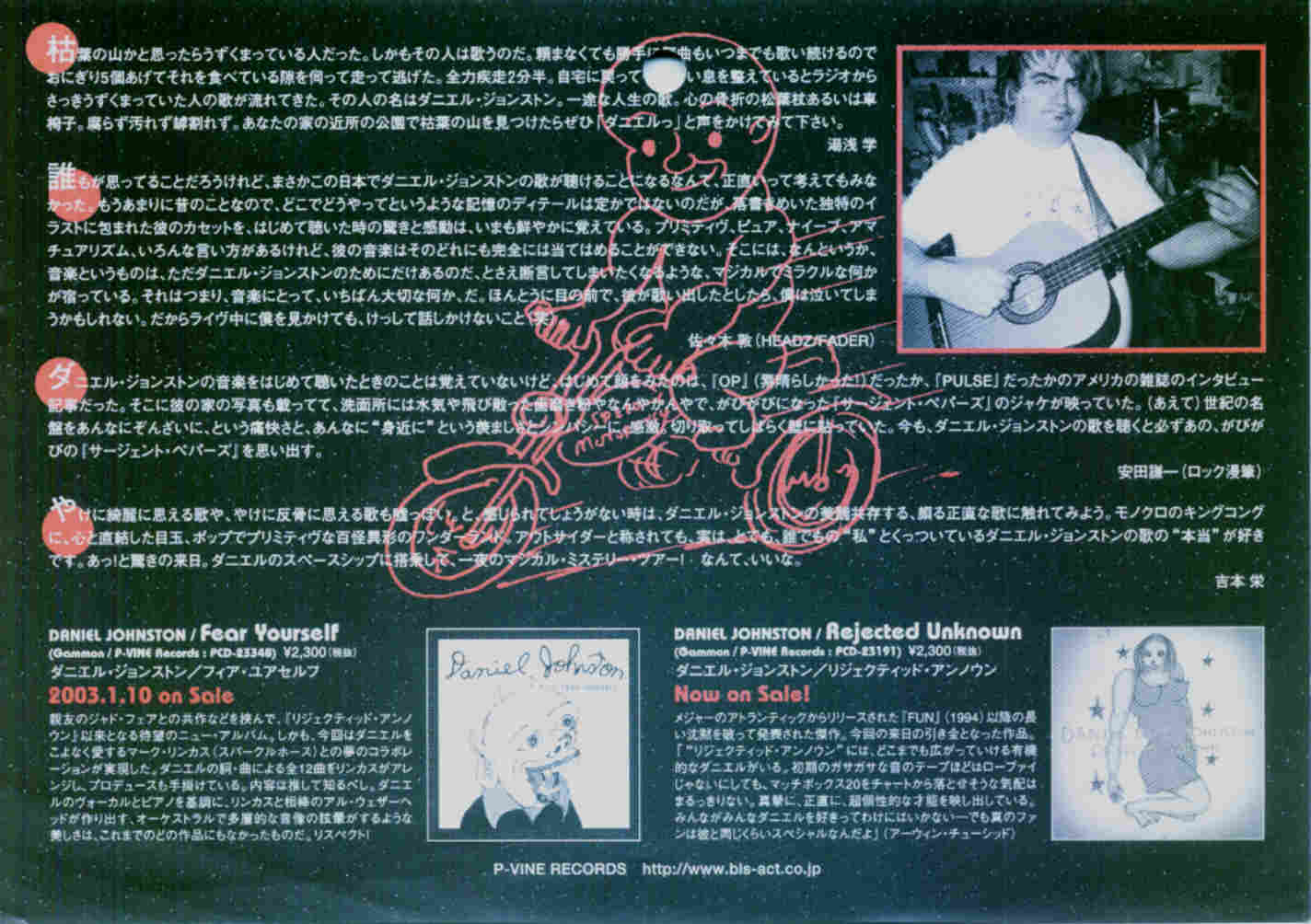 (click to enlarge)
2003 JAPAN TOUR
Oops Music Community
Blues Interactions
Friday, February 21, 2003
Osaka, JAPAN
... at the "BRIDGE"

(This picture is the famous Castle landmark - not the Bridge.)

Saturday, February 22, 2003
Kyoto, JAPAN
...at Taku Taku

(no, this isn't a picture of Taku Taku. You figure it out!)

Sunday, February 23, 2003
Tokyo, JAPAN
...at Club Quattro

(I think is see Shizuka, and yes, this IS club Quattro)

Club Quattro, 5F Quattro Bldg, 32-13 Udagawacho, Shibuya-ku (03/3477-8750), near Shibuya Station.
BOTTOM