Jan 2006 - Jun 2006
ARCHIVE FEATURED NEWS
CURRENT 2014 &nbsp 2011 2010 2009 2008 2007
2006b Jan-June 2006a July-Dec 2005c Sept-Dec
2005b Jan-June 2005a Jan-Apr 2004d Sept-Dec
2004c June-Sept 2004b Feb-May 2004a Jan
2003b Sept-Dec 2003a Jan-Sept
2006-July-30
2006-July-21
2006-July-1
Daniel to perform live July 8th
7 pm at the gallery
2005-June-30
June 30, 2006, 7:00PM
Bridegroom's Motorcycle is revving up for an encore run
Sellout show's popularity, buzz prompt a repeat
By EVERETT EVANS
Copyright 2006 Houston Chronicle
Infernal Bridegroom Productions will present an encore run of Speeding Motorcycle, its world-premiere rock opera based on the life and work of Daniel Johnston, for 12 performances Aug. 10-Sept. 2.
Performances will be at 8 p.m. Thursdays-Saturdays, Aug. 10-Sept. 2, at the Axiom, 2524 McKinney. For tickets ($15-17), call 713-522-8443. (But don't dawdle. The previous engagement sold out quickly.)
2005-June-16

National Public Radio


Song of the Day
Genius and Madness Collide in a Sweet Song
The Sun Shines Down on Me' by Daniel Johnston
Thursday's Song

Song: "The Sun Shines Down on Me"

Artist: Daniel Johnston

CD: Welcome To My World

Genre: Folk-Pop
NPR.org, June 8, 2006
2006-June-14
2006-June-12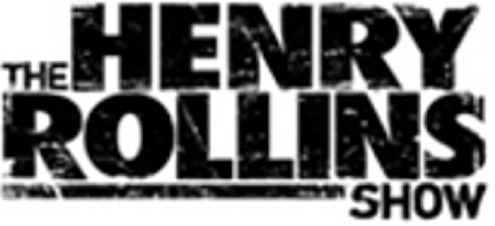 Tune in July 1st to IFC to catch "The Henry Rollins Show" featuring an exclusive and rare television performance from Daniel Johnston. "The Henry Rollins Show" is a weekly independent talk show hosted by Henry, featuring high integrity guests, topics and uncensored musical performances. The show airs every Saturday night on IFC at 10pm Eastern, 7pm Pacific and again at 1am Eastern, 10pm Pacific. You can also catch an encore airing every Thursday night at 11pm Eastern, 8pm Pacific. Then also check out IFC.com for another exclusive performance from Daniel Johnston.
2006-June-5
HOUSTON CHRONICLE - June 4, 2006, 8:10PM
THEATER REVIEW
Daniel Johnston as rock opera
Speeding Motorcycle brings weird Austin vibe to the right Houston stage
By EVERETT EVANS
Speeding Motorcycle should be the cult hit of Houston's summer...
...It goes without saying that anyone who's ever enjoyed Johnston's work should not miss IBP's exuberant celebration of his unique creativity. For those who've never experienced it, Speeding Motorcycle makes a fascinating introduction.
2006-May-21
2006-May-19
SPEEDING MOTORCYCLE
Infernal Bridegroom Productions
Rock Opera of Daniel Johnston Music
Houston, Texas
Opens May 25th ARTICLE HERE
2006-May-10
Daniel's newest album "Welcome To My World" is actually "making the charts" - this week it moved up 9 slots to #74 of CMJ top 200! You can get it HERE for $10.50
2006-Apr-21
"DanFest 2006" Timed with movie release
April 21, 2006 - Wilmington, DE

Local artist, writer, and musician Henry Long announces an art exhibit and film screening forum in Wilmington to coincide with the release of the film documentary "The Devil And Daniel Johnston." MORE INFO HERE
2006-Apr-17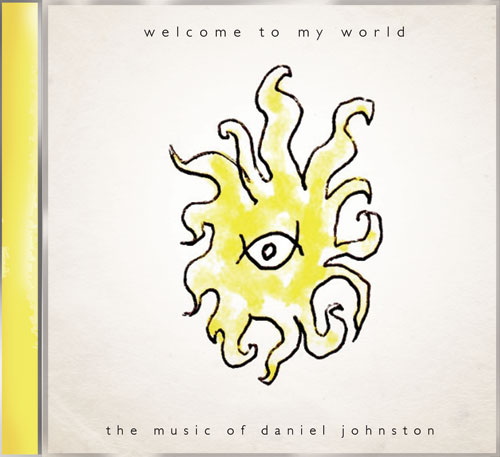 Daniel's latest CD:
"Welcome To My World"
Release Date: April 18, 2006
ORDER NOW in our STORE - New price of $9.50 - that's $12.00 with shipping in the U.S.

"Welcome To My World" is a collection of some of Daniel's most-beloved songs. These are the songs that built the legend...a must-have for the legion of devoted Daniel Johnston Fans as well as the perfect introduction for new listeners.
Includes several tracks from out-of-print publications like "Laurie" and "Lennon Song". Liner notes by Louis Black.
PICTURES from the Barbican event are on TOUR NEWS
2006-Apr-14
Teenage Fanclub, Vic Chestnutt, Spiritualized's Jason Pierce, James Yorkston and Howe Gelb will pay tribute to pop savant Daniel Johnston tonight (April 14) in London. The Texas-bred musician will be on hand for the event at the show at Barbican Hall.

Johnston is also slated for an intimate performance on May 4 at Spaceland in Los Angeles, his first show in the city in nearly five years.

"Welcome To My World," a Johnston's first greatest hits compilation, will be released April 18 via his own Eternal Yip Eye Music label. The release includes "Laurie" and "The Lennon Song," tracks that were previously unavailable on CD.

All of the activity comes on the heels of the documentary "The Devil and Daniel Johnston," released into theaters on March 31 through Sony Pictures Classics.

-- Katie Hasty, N.Y.

Daniel in London
14 April 2006 / 19:30
Barbican Hall
The Aquarium Gallery London, UK
28 April - 20 May 2006
Special prequel signing:
Saturday 15th April at 2pm
The Aquarium Gallery
10 Woburn Walk
off Upper Woburn Place
London
WC1H 0JL
2006-Apr-6
The New Yorker, April 17, 2006
DANIEL JOHNSTON - Clementine Gallery:

Just this side of official outsider art, Johnston's drawings, Super-8 films, and tinkly tunes possess all the naivete and navel-gazing introspection that indie rockers expect from their heroes. And if the gallery guestbook is any indication, they've come in droves, particularly from Johnston's home state of Texas, to pay homage. Sixty drawings, mostly marker and ballpoint pen, executed on the backs of business stationery and in notebooks, display Johnston's lexicon of comic-book heroes and antiheroes. Some are derived from popular sources, like Captain America and Casper the Friendly Ghost.

Others recall R. Crumb and Raymond Pettibon, although next to Johnston and his daffy musings, Pettibon--another artist of the naif-drawings-and-text school-- looks like Wittgenstein.


New York Times Clementine Gallery:
Friday, April 7, 2006

DANIEL JOHNSTON: 'THE STORY OF AN ARTIST' The nearly 70 ballpoint and felt-tip drawings by this semi-outsider artist and rock musician and 2006 Whitney Biennial pick don't live up to the hype, but they are fun to look at. In a distracted but versatile, faux-adolescent style, the Texas-based Mr. Johnston creates sweet and sometimes hair-raising cartoon improvisations on themes of love, sex, hope, despair and death. Clementine, 632 West 27th Street, (212) 243-5937, through April 15. (Johnson)

A WORD OF CAUTION

Watch out for the FAKE ART out there! We have growing indication that FORGERS are working hard following the increases in value for Daniel's art.

Does that SKULL on the TV look "too much" like the skull on art on eBay recently? We think so!
2006-Mar-31
About movie showings and locations - thank you for your many, many inquiries. We're sorry if referring you to Sony web sites and web movie resources does not give you the information you need. The indication that the movie is showing March 31st "At a theater near you, Everywhere, USA" is not true. The following information was provided to us March 30, 2006 and should not be regarded as an official list, and which we have posted only "unofficially" as it appears to have the information you are asking for.
2006-Mar-27
| | |
| --- | --- |
| | April 2006 issue of SPIN magazine has an article on Daniel with pictures |

Pitchfork Media - large feature article...

Mon: 03-27-06
Making Plans for Daniel

2006-Mar-16
2006-Mar-11
NEW ART in our STORE

clementine
623 West 27th Street
(b/w 11th & 12th Ave.)
New York, NY 10001
tel: 212.243.5937
Gallery Hours: Tues-Sat 11-6 pm
www.clementine-gallery.com

The Story Of An Artist
Daniel Johnston
A Retrospective

March 17 - April 15, 2006

opening reception: Friday, March 17th, 6 - 8 pm
also:
Hi How Are You? The Art Of Daniel Johnston
April 20 - May 28 The Aquarium, London
2006-Mar-7
2006-Feb-28
Daniel Johnston will be at the WHITNEY MUSEUM in New York City TONIGHT - Tuesday, Feb 28.
Watch for more info
2006-Feb-26
February 19, 2006

<![if !vml]><![endif]>

Art
Man-Child in the Promised Land
By RANDY KENNEDY
Published: February 19, 2006

WALLER, Tex. — In their crusade to take the pulse of contemporary art every two years, the curators of the Whitney Biennial often stray from the art world's beaten paths. But rarely have they strayed quite as far as this small farming town near Houston, along a road that leads to a beige-brick ranch house where a middle-aged man named Daniel Johnston lives with his elderly parents......

Michael Stravato for The New York Ties

The artist and musician Daniel Johnston in his parents' home in Waller, Tex. He will soon be a presence in New York City


Read the WEB VERSION of the full article HERE (you may need to sign up for free access)

2006-Feb-8
South Austin Museum Of Popular Culture - Feb 11 - Mar 4
Exhibit featuring photograper Niles Fuller (did a lot of photographing Daniel in the 80's) MORE INFO HERE
RECEPTION: Sat Feb 11 7:09 PM - Live music
SAMOPC.ORG
1516-B South Lamar Blvd
Austin, Texas 78704
512-440-8318
2006-Feb-4
By popular demand, Daniel has a MySpace site
http://www.myspace.com/danieldalejohnston
We will be updating it and Daniel will see blog print-outs, etc., He doesn't use a computer (at all) so he won't be there personally - sorry!
2006-Jan-20
Various Artists CD
All Tomorrow's Parties 3.1
[ATP; 2005]
Rating: 8.0


Includes Daniel's live performance of "Syrup of Tears"